Considering Massage for Fibromyalgia Treatment? Here's What You Need to Know.
Posted by Dr. Serge Lanoue on 6 August 2020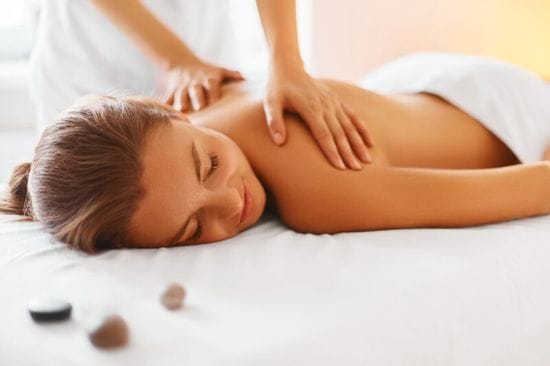 If you have fibromyalgia, you know the constant toll it can take on your everyday life. Even seemingly simple tasks like getting out of bed in the morning can feel impossible at times. Fibromyalgia is a chronic disorder affecting soft tissues and muscles that is characterized by fatigue, localized tenderness, and widespread musculoskeletal pain. The pain associated with fibromyalgia is often unbearable and you are likely constantly looking for ways to ease it. Have you ever considered registered massage therapy for fibromyalgia? Read on to hear about the potential benefits of this form of treatment.
The Benefits of Massage Therapy for Fibromyalgia
Massage therapy is beneficial for most people, as it eases stress, pain, and anxiety, and leaves patients with an overall feeling of wellness after the experience. Relieving stress and pain are two key factors in fibromyalgia treatment. RMT massages are known to decrease stress hormones and increase serotonin. Many patients suffering from fibromyalgia have difficulty sleeping. Massage therapy can also relax the body enough to improve the quality of sleep, at least temporarily. This helps to repair the body throughout the night and is our best defense against the stresses life throws our way in the waking hours.
Massage Therapy Techniques and Communication
First and foremost, you should always speak with your doctor before entering any form of fibromyalgia treatment. Chiropractic care for fibromyalgia and registered massage therapy can work hand in hand to provide the best care and fibromyalgia pain management for you.
Massage techniques that combine kneading, pressure, stretching, and heat often works best for fibromyalgia pain relief. These techniques relax the muscles and joints, so you are better able to perform physical tasks. They also increase circulation and release toxins in the muscles. A registered massage therapist will never recommend a deep tissue massage for someone suffering from fibromyalgia, as the pressure is too deep in this type of massage. Light pressure techniques are used, since patients often have muscle pain.
During treatment, it's important to stay in constant communication with your massage therapist, as they need to know if their pressure requires adjusting to make you more comfortable throughout the session.
How Often Should You See a Massage Therapist for Fibromyalgia?
If massage therapy coupled with chiropractic care for fibromyalgia is the right treatment plan for you, you'll likely be recommended to go as often as twice a week, if you are able to. This gives most patients the highest benefit of this type of treatment and ensures you are relaxing your muscles regularly to maintain your fibromyalgia pain management.
Fibromyalgia can be difficult to manage, especially on your own. Whatever the treatment plan, Dr. Serge Lanoue and his registered massage therapy team in Mississauga will get to the root cause of your pain, and help you with effective fibromyalgia management.
Let's discover if massage therapy could be the right treatment for you. Contact our Mississauga massage therapists to schedule an appointment today.

Author:
Dr. Serge Lanoue
About: Since 1990, Mississauga chiropractor Dr. Serge Lanoue has been helping patients feel better through time-tested chiropractic techniques. Dr. Lanoue and his team have worked with patients on a number of physical issues from back pain to rheumatoid arthritis to tennis elbow to migraines. Our patients are looking to live healthier lifestyles without relying so much on prescriptions or surgeries to heal injuries. Chiropractic therapy is a more natural treatment option.
Connect via:
Twitter
LinkedIn
Post comment