What Does a Chiropractor Do For Lower Back Pain?
Posted by Dr. Serge Lanoue on 3 September 2020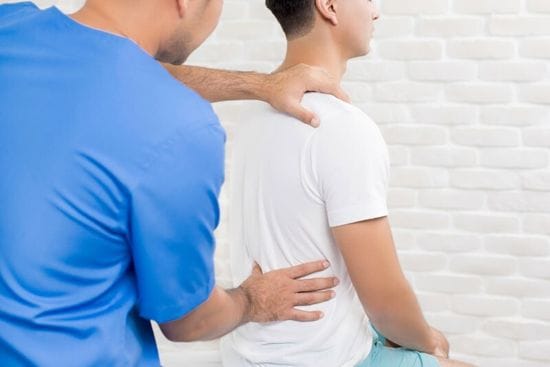 Lower back pain is a very common ailment in adults, with nearly 80% of people experiencing lower back pain at some point in their lifetime. Because it is so common, you may ask yourself, "When should I see a chiropractor for my lower back pain?" The truth is that chiropractors can offer many treatments, from gentle techniques to chiropractic adjustments. Read on to learn more about the causes of lower back pain and what a chiropractor can do to help treat it.
What Causes Lower Back Pain?
Lower back pain is caused by many different factors in different people. It can be caused by an injury, like a sprain or a strain, but can also be the result of a sports injury, fall, or car accident. These types of incidents can lead to chronic back pain. Sometimes, lower back pain can be the result of your job, like those of us that work at a desk all day hunched over our computers. Sitting all day and leading a generally sedentary lifestyle can slowly cause your back muscles to weaken, leading to pain. Even lifting heavy objects incorrectly can lead to back issues. Age, excess weight and lack of exercise can all be contributing factors, and studies show that people with psychological disorders such as depression and anxiety, smokers, and people with diseases like arthritis and cancer are more prone to lumbar pain.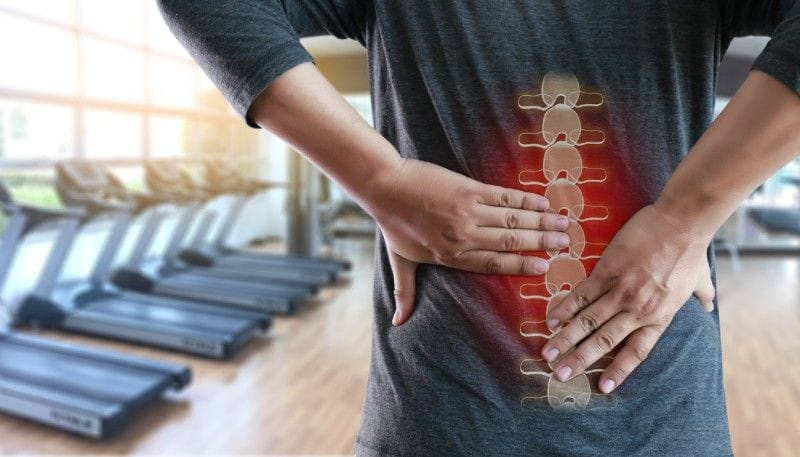 When Should I See a Chiropractor for Lower Back Pain?
With so many contributing factors, you may feel like having back pain is just a normal part of life. But it can be prevented in some cases, and seeing a chiropractor for treatment can help get you back on your feet. Things like regular exercise, maintaining a healthy lifestyle, quitting smoking, and being mindful of your posture while standing and sitting can help prevent or reduce your back pain. If your lumbar pain has persisted for more than a few weeks, if it is severe, and if it extends past your lower back and into your legs, it's a good idea to seek out a chiropractor for lower back pain treatment.
What are the Treatments for Lower Back Pain?
Treatment for lower back pain is highly individualized and depends on a range of factors for each patient. We'll highlight a couple of the more common ones here. Spinal mobilization may be used as a treatment for some patients experiencing lumbar pain. This is a more gentle chiropractic technique involving lower velocity stretching of the muscles and joints. Most treatments typically involve some form of spinal manipulation or manual manipulation, otherwise known as a "chiropractic adjustment." A correctly aligned spine has been shown to improve overall bodily function, allowing joints, vertebrae, muscles, and organs to function as they should. Spinal alignment is achieved through manual manipulation, wherein the chiropractor will gently stretch, thrust, and apply pressure as they see fit until the body is properly aligned.
Do you suffer from lower back pain? Contact Dr. Lanoue's chiropractic clinic in Mississauga to schedule an appointment today.

Author:
Dr. Serge Lanoue
About: Since 1990, Mississauga chiropractor Dr. Serge Lanoue has been helping patients feel better through time-tested chiropractic techniques. Dr. Lanoue and his team have worked with patients on a number of physical issues from back pain to rheumatoid arthritis to tennis elbow to migraines. Our patients are looking to live healthier lifestyles without relying so much on prescriptions or surgeries to heal injuries. Chiropractic therapy is a more natural treatment option.
Connect via:
Twitter
LinkedIn
Post comment