What to Expect From Your RMT Massage in Mississauga
Posted by Dr. Serge Lanoue on 13 August 2021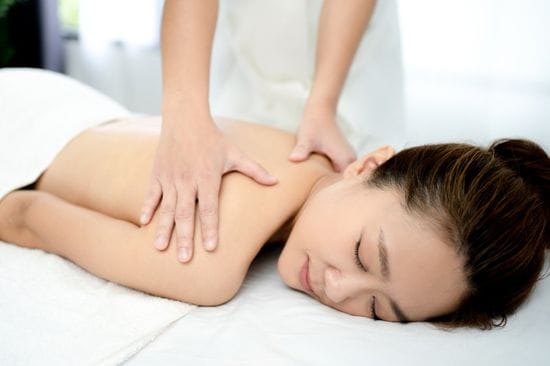 When the body is injured, sick, or stressed, massage therapy can be used to help the body heal. A relaxation massage enhances an individual's health and wellbeing through manual manipulation of affected areas such as the muscles, joints, tendons, and ligaments.
To be on the safe side, make sure you seek a registered massage therapist (RMT). They are healthcare professionals best qualified to administer therapeutic body massage. They are well versed in the theories and techniques associated with deep tissue massage that provide stress relief and manage pain symptoms due to either injury or disease.
Dr. Lanoue's clinic in Mississauga has a RMT on staff to provide treatments. Here are a few things to expect from your massage therapist in Mississauga.
You Will Be Asked About Your Medical History
The RMT specialist will look into your history through a series of questions to determine your overall health status and goals for the therapy session. Information such as medical history, lifestyle choices, and medications may be taken into account to help the therapist paint an overall picture of your health profile so they could choose the appropriate treatment for your ailments.
You Have to Wear Appropriate Clothing or May Need to Undress
Massage therapy is a hands-on experience and as such, requires manual manipulation of the body, ideally without any clothing. The RMT will ask if you are comfortable enough to undress for the session. Although most therapies can still be provided fully clothed, clothes must be loose fitting to allow better access to vital areas of the body. Most service providers offer robes that you can borrow. If you decide to have your massage unclothed, you will be assured that you will be treated with respect and professionalism, and that your privacy will be protected.
The RMT Massage Therapist Will Offer Treatment Options
The RMT professional will discuss with you the best mode of treatment based on your history and reason for your visit. Be upfront and provide feedback on your pain tolerance and if the pressure applied on your body becomes uncomfortable.
The most common massage therapies offered by service providers include Swedish Massage, Deep Tissue Massage and Shiatsu Massage. Swedish Massage is a full body massage that is ideal for people looking to relax or alleviate acute minor pain while Deep Tissue Massage is best for patients with chronic pain who would benefit from manual manipulation of the deeper tissues. Shiatsu is a Japanese massage that is said to maintain the body's vital energy known as "Qi" through specific pathways called meridians.
Dr. Lanoue's Chiropractic Clinic provides various massage therapies in MIssissauga. We also offer treatments such as acupuncture and cupping therapy depending on your needs.
You will be Given Post-Massage Advice
It is normal to feel slight muscle soreness or tightness after your session. Gentle stretches help improve flexibility. Minor aches can be remedied with a heating pad applied on the affected area for about 15 minutes. Since massage therapy releases toxins from the body, it is recommended to drink lots of water to remain hydrated.
So if you are looking for licensed professionals offering massage therapy in Mississauga, contact us to set an appointment.

Author:
Dr. Serge Lanoue
About: Since 1990, Mississauga chiropractor Dr. Serge Lanoue has been helping patients feel better through time-tested chiropractic techniques. Dr. Lanoue and his team have worked with patients on a number of physical issues from back pain to rheumatoid arthritis to tennis elbow to migraines. Our patients are looking to live healthier lifestyles without relying so much on prescriptions or surgeries to heal injuries. Chiropractic therapy is a more natural treatment option.
Connect via:
Twitter
LinkedIn
Post comment