Here's A Chiropractic Checklist For Your First Appointment
Posted by Dr. Serge Lanoue on 23 November 2021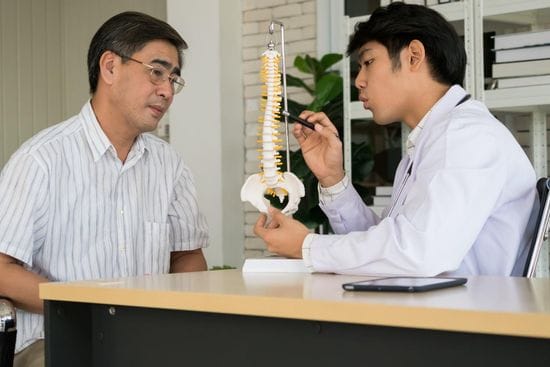 If you're considering chiropractic care as one of your New Year's Resolutions, or if you're seeking treatment to improve your life, congratulations! You're taking control of your wellness.
If it's your first time getting chiropractic treatment in Mississauga, you may be a little bit nervous. Questions like "how safe is chiropractic care?" and "what should I wear to the chiropractor?" have probably been jostling around in your mind. Have no fear, however; we've compiled some of our best tips and tricks to help you make your first visit to the chiropractor successful.
Chiropractic Checklist Item 1: Know Why You're Seeking Treatment
This is both the simplest and most complicated step of preparing for your chiropractic appointment, depending on the nature of your visit. If you're seeking chiropractic treatment to help improve ongoing pain or discomfort, identify which part of your body is in pain, and roughly how long it has been since you first noticed it.
If you're seeking chiropractic care as the result of an injury or accident, be prepared with the date of the accident, as well as what other treatments you've tried for your injury. This is important to help your chiropractor establish the most effective treatment plan possible and tailor it to your specific needs.
Even if you're not getting chiropractic treatment as a direct result of an accident or injury, your chiropractor may ask about your history of physical trauma. It can help to think back and identify accidents you've had, such as car accidents, even if you don't believe they are related to your current discomfort. Wondering why that's important? Keep reading to find out.
Chiropractic Checklist Item 2: Your Health and Lifestyle
Your chiropractor may ask you about your lifestyle in order to determine how it could affect your body. Are you generally sedentary (for example, if you work in an office and sit most of the day), or does your day-to-day work involve some physical activity? On the other end of the spectrum, does your job or your fitness regimen place a lot of strain on your body?
Always remember that your chiropractor is your ally in your wellness journey. It's important to be honest with your chiropractor and give them the fullest information possible in order to help them determine the best treatment plan for you. It can also help them recommend adjustments you can make to your lifestyle, such as your workspace configuration.
Chiropractic Checklist Item 3: Your Health History
You will usually have to fill out a form before your first appointment, which will include questions about your medical history. You can find an example here. Some people wonder why this matters; after all, what effect could a childhood illness have on the stiffness in your neck today?
Chiropractic care is not just about one part of your body; in fact, it relies on your whole body work! Chiropractic treatment is based on a holistic approach to wellness, which means that it takes into account many different parts of your medical history and current wellness to paint a complete picture of your health.
This is why your past, including your medical history and any accidents you've had, are important. It helps your chiropractor to develop a comprehensive picture of where you're coming from to help them determine how to move forward. This will allow your chiropractor to determine how best to treat not just your symptoms, but also their underlying cause.
To learn more about our chiropractic treatments options, explore our services or contact Dr. Lanoue to find out more.

Author:
Dr. Serge Lanoue
About: Since 1990, Mississauga chiropractor Dr. Serge Lanoue has been helping patients feel better through time-tested chiropractic techniques. Dr. Lanoue and his team have worked with patients on a number of physical issues from back pain to rheumatoid arthritis to tennis elbow to migraines. Our patients are looking to live healthier lifestyles without relying so much on prescriptions or surgeries to heal injuries. Chiropractic therapy is a more natural treatment option.
Connect via:
Twitter
LinkedIn
Post comment