Chiropractic Clinics Continue to Operate in Peel Region
Posted by Dr. Serge Lanoue on 9 December 2020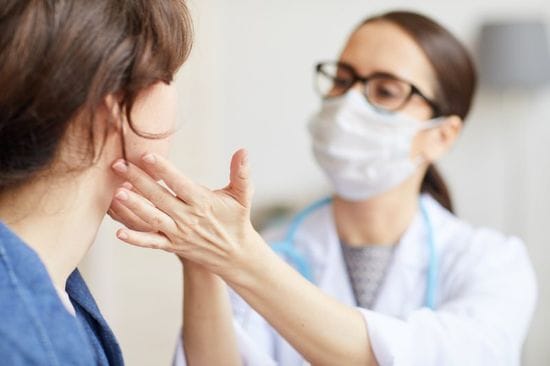 As Peel Region and Toronto maintain their colour-coded lockdown measures, chiropractic clinics have rightfully been deemed an essential medical service and continue to provide care in both areas. While chiropractic clinics in Mississauga, including Dr.Lanoue, continue taking patients, they are looking quite different than they have in the past, with many new measures in place to ensure the safety of their patients and staff.
Guidelines in Place for Mississauga Chiropractors at Work
Guidelines in place for operational chiropractic clinics across Peel Region are strict, necessary, and followed diligently on a daily basis. There is no room for error when it comes to the health and safety of our patients. While maintaining ongoing active and passive screening for staff, open communication is also crucial. If a member experiences cold or flu symptoms, they will immediately be sent home to self-isolate, as well asked to schedule a COVID test before they are able to return to work. All staff are continuously monitored and maintain social distancing measures as much as possible in the workplace.
Aside from physical distancing measures, chiropractic clinics in Mississauga are also constantly ensuring they have appropriate PPE, including surgical/procedural masks and gloves, on hand at all times. Since hand hygiene is one of the most effective ways to stop the spread, staff wash their hands frequently upon entering the clinic, before and after each patient interaction, and when changing PPE. Staff are also required to have work clothes which are separate from their home clothes, and clean work clothes must be worn every day. Surfaces, especially higher touch surfaces including chairs, doorknobs, patient rooms, and any frequently-used tools are cleaned regularly throughout the day. Contactless payment must be an option, and patient-facing signage reminding everyone about social distancing measures are required.
When it comes to patient care, phone screenings are done before the appointment, as well as on arrival. If a patient presents or states that they have any symptoms of COVID-19, they are asked to stay home and self-isolate.
Mississauga chiropractors feel confident in treating patients with these measures (and more) in place, and we hope you feel confident continuing to visit us for chiropractic care.
Guidelines in Place for Patients Returning to Chiropractic Treatment
If you are a patient returning to a chiropractic clinic in Mississauga, there are a few measures you should take and things to be aware of when coming to the clinic for an appointment. The first is to be honest with the chiropractic team and let them know of any COVID-19-related symptoms you may be experiencing. Our team will help you with next steps either way. Second, make sure you complete all screenings (phone and in-person). Your chiropractor will have strict distancing measures in place to ensure everyone's safety so please read signage and adhere to all rules while in the office.
We also strongly encourage you to practice hand hygiene, including washing your hands after you enter the clinic and before you leave from your appointment. Wearing a mask at all times will be enforced, so please arrive at your chiropractic appointment with a mask on.
We hope we've answered some of your questions about the measures we're taking to stop the spread, while also continuing to serve our patients needs. While some services may be limited at this time, Dr. Lanoue's chiropractic clinic in Mississauga offers: fibromyalgia treatment, chiropractic adjustments, upper cervical adjustments, cranial and extremity adjustments, Pulsed Electromagnetic Field (PEMF) therapy, spinal decompression, laser therapy, shiatsu massage, reflexology, registered massage therapy, physiotherapy, acupuncture, and schweena (traditional chinese medicine).
We're here to help. If you have any further questions about our measures and procedures, please do not hesitate to reach out and connect with us.
Contact Dr. Lanoue's chiropractic clinic in Mississauga to schedule an appointment or talk about treatment options today.

Author:
Dr. Serge Lanoue
About: Since 1990, Mississauga chiropractor Dr. Serge Lanoue has been helping patients feel better through time-tested chiropractic techniques. Dr. Lanoue and his team have worked with patients on a number of physical issues from back pain to rheumatoid arthritis to tennis elbow to migraines. Our patients are looking to live healthier lifestyles without relying so much on prescriptions or surgeries to heal injuries. Chiropractic therapy is a more natural treatment option.
Connect via:
Twitter
LinkedIn
Post comment