How Often Should I Go to the Chiropractor?
Posted by Dr. Serge Lanoue on 17 March 2022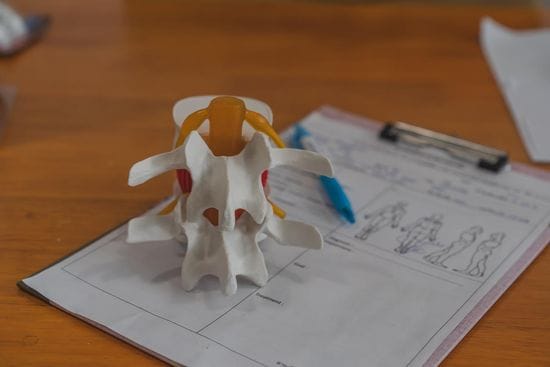 When asking "how often should I go to the chiropractor?", it's important to know that every body, every lifestyle and every schedule is different, meaning that there isn't a simple answer to the question. However, there are a few ways that you and your chiropractor can determine how many visits may be beneficial.
Chiropractic Visits Can Be An Ongoing Part of a Healthy Lifestyle
Generally, chiropractic appointments are not a one-off treatment; rather, they are often part of an ongoing series of treatments that may have a combined and compounded effect on your health. How often you have appointments will be affected by the issue for which you're seeking treatment, as well as other parts of your lifestyle such as your overall health, and of course, your schedule.
Realistically, you can't go to the chiropractor more often than your schedule allows. This is one of the elements that your chiropractor will take into consideration when advising on how often you should make appointments. At Dr. Lanoue's chiropractic clinic, we believe that each patient's circumstances and treatment should be individually assessed to best develop a tailor-made plan that's right for you.
Chiropractic Care May Help With a Range of Issues
Many people think of chiropractic care as something essentially to do with the skeleton, and as something only connected to pain in the back. While this is certainly true in some cases, there are a number of reasons why people seek chiropractic treatment, and they can be affected by lifestyle as well as by external events. They can also relate to pain or discomfort in many different parts of the body, from head to toe. How often should you go to the chiropractor? Well, it depends on why you're going.
People who have extremely sedentary lifestyles can sometimes find themselves in need of chiropractic care for discomfort; on the other extreme, athletes can find themselves needing care for sports injuries, care which may take place over a shorter, set period of appointments. Treatments such as spinal manipulation for headaches and chiropractic care for fibromyalgia, for their part, require specific and regular treatments of their own which may be ongoing. In all of these examples, how often you go to the chiropractor will depend on the nature of your treatment, what your chiropractor recommends, and what you ultimately decide. Some people go to the chiropractor multiple times every week, while others go every month, or even less.
A Tailor-Made Plan May Help Optimize Your Experience
Almost as important as your chiropractic visits can be the other lifestyle elements that your chiropractor helps you put in place and finetune. Whether it's getting more exercise or more rest, modifications to your workouts, or specific stretches, these are all extremely important elements of your lifestyle that are likely to go hand in hand with your chiropractic visits.
Thus, the question "how often should you go to the chiropractor" tends to be less important than asking how the different elements of your treatment could work together to help you recover or improve your optimum health and range of motion. Ultimately, the most important thing is that your chiropractor and you set out and fulfill a treatment plan together.
Dr. Lanoue and his team of Mississauga chiropractors are dedicated to working with patients and developing comprehensive treatment plans.
Contact us
today to schedule your free consultation!

Author:
Dr. Serge Lanoue
About: Since 1990, Mississauga chiropractor Dr. Serge Lanoue has been helping patients feel better through time-tested chiropractic techniques. Dr. Lanoue and his team have worked with patients on a number of physical issues from back pain to rheumatoid arthritis to tennis elbow to migraines. Our patients are looking to live healthier lifestyles without relying so much on prescriptions or surgeries to heal injuries. Chiropractic therapy is a more natural treatment option.
Connect via:
Twitter
LinkedIn
Post comment