The benefits of Chiropractic treatments during the winter
Posted by Dr. Serge Lanoue on 22 November 2022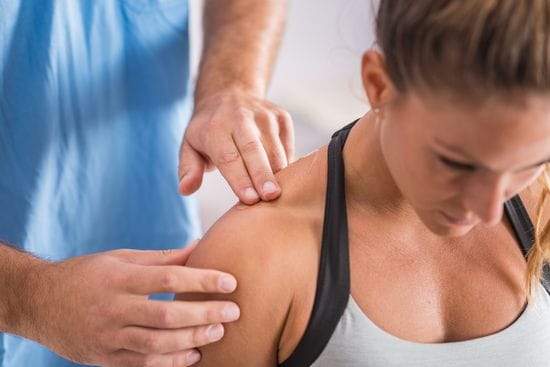 Chiropractic Treatment & Winter Colds
As the weather changes and temperatures drop, the chances of catching the sniffles, a sore throat and the common cold increase. In addition to helping your spine, and alignment and contributing to your overall well being, chiropractic adjustments during the winter months may help alleviate symptoms accompanied by winter colds. When your spine is in proper alignment, pressure is reduced from your lymph ducts. When lymph ducts are congested, and not in alignment with your body, your risk of catching a cold and even the flu is increased. This winter, keep seasonal sick days at bay by booking regular spine adjustments.
Cold Weather & Aches
When water is put into your freezer it tenses up and becomes ice. The same process applies to your muscles and ligaments when exposed to cold weather. The drop in temperature leads to increased tension within ligaments and triggers aches and pains as our bodies naturally become stiff when placed in cold climates. As a result, conditions such as arthritis can become increasingly more painful and troublesome during the winter months. Routine visits to your chiropractor to continuously treat and manage your aches, pains and conditions will make your winter months more enjoyable.
Beat The Winter Blues
Although the winter months can be a time for family traditions and fun in the snow, unfortunately, winter can also contribute to seasonal depression. During the winter months we move less, stay inside more, and experience a reduced amount of sunlight. Visiting the chiropractor during the winter months for an adjustment may improve the functionality of your brain and nervous system, which may be an effective way to help decrease feelings of depression and increasing overall mood levels.
Treating Snow Sports & Ice-Related Injuries
During the winter months, we walk on ice and trek through snow and some of us dabble in fun winter sports activities like visiting the ski hill and skating on the ice rink. As a result of our wintertime fun, our bodies can experience common injuries that are associated with ice, snow and winter sports such as rotator cuff treats, neck pulls and knee-related injuries. Visiting the chiropractor after moving your body in the wrong direction and experiencing a winter-related physical injury is extremely important. Although an injury can feel better over time, a lack of professional treatment and examination may lead to more serious injuries over time.
About Dr. Lanoue's Chiropractic Clinic
For over 25 years, Dr. Lanoue has been offering his highly respected chiropractic services to residents in Mississauga and across the GTA. Many patients rely on his in-depth knowledge of chiropractic techniques, gentle touch, friendly demeanour and unique ability to treat a variety of neck, back and body issues. Dr. Lanoue's holistic clinic offers both conventional and alternative approaches, offering services such as acupuncture, spinal decompression, physiotherapy, PEMF therapy, upper cervical chiropractic, and many more. Contact us today to book your winter treatments.

Author:
Dr. Serge Lanoue
About: Since 1990, Mississauga chiropractor Dr. Serge Lanoue has been helping patients feel better through time-tested chiropractic techniques. Dr. Lanoue and his team have worked with patients on a number of physical issues from back pain to rheumatoid arthritis to tennis elbow to migraines. Our patients are looking to live healthier lifestyles without relying so much on prescriptions or surgeries to heal injuries. Chiropractic therapy is a more natural treatment option.
Connect via:
Twitter
LinkedIn
Post comment