Which Chiropractic Treatment May Work For You?
Posted by Dr. Serge Lanoue on 21 September 2022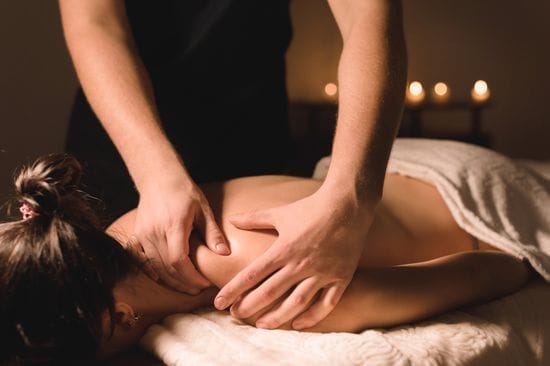 Do you experience joint and muscle issues? Are you finding that Advil and Tylenol are not enough to treat your headaches? Do you experience muscle soreness or injury after working out or engaging in physical activity ?
Chiropractic Treatments:
For muscle, joint, headache and injury-related issues, Chiropractic treatments may be a fantastic aid. Using spinal manipulations to increase nerve functionality and blood flow, chiropractic treatments may relieve muscle and joint pain and ensure your body is functioning as optimally as possible. Through hands-on adjustments, Chiropractic treatments may effectively treat spinal, neck, back and joint-related issues to reduce pain and promote healing throughout the body.
Chiropractic Treatment Tables:
Chiropractic treatments include the use of specialty tables such as decompression tables and chiropractic adjustment tables. The chiropractic tables cater to the needs and body weight of each patient to ensure optimal adjustments. This ensures that each time a chiropractic adjustment is made, the table can drop down to the level necessary for each patient's body weight, to protect your muscles and joints during each treatment, and sufficiently target each pain point and area.
Types of Chiropractic Treatments
Dr. Lanoue and his team offer many types of chiropractic treatments. Big believers in holistic care and natural therapy, we blend traditional chiropractic techniques such as chiropractic adjustments and Registered Massage Therapy (RMT) with alternative approaches like PEMF Therapy, Moxibustion, Cupping, Cold Laser Therapy, and Acupuncture.
Two unique chiropractic techniques we incorporate into our services are spinal decompression and upper cervical adjustments. Spinal decompression is nonsurgical, motorized traction that may relieve back pain. By gently stretching your spine, our chiropractors may take pressure off spinal discs (the cushions between the backbones).
PEMF Therapy
What is PEMF Therapy: Are you looking for a way to relieve chronic pain without drugs or surgery? At Dr. Lanoue's chiropractic clinic, we offer Pulsed Electromagnetic Field Therapy (PEMF), a safe, non-invasive way to reduce pain and inflammation.
Is PEMF right for you? PEMF may be right for you if you suffer from osteoporosis, fibromyalgia, arthritis, diabetic neuropathy, MS, and several other conditions. This form of therapy is commonly used in the world of professional sports, such as NHL and NFL athletes, for example.
Massage Therapy
What is Massage therapy: RMT increases circulation by bringing oxygen and nutrients to body tissues, increases flexibility and mobility, promotes relaxation, helps alleviate stress, reduces muscle tension, improves joint mobility, helps clear lactic acid and other waste, which reduces pain, stiffness in muscles and joints, and much more.
Is Massage therapy right for you?: Whether you need a moment of relaxation, relief from chronic pain, or a reprieve from muscle tension, massage therapy can help enhance your overall sense of emotional and physical well-being.
Chiropractic Adjustment
What is a Chiropractic adjustment? The primary goal of a chiropractic adjustment is to realign the spine into an optimal position and reduce "Subluxation" by bringing the bones of a joint back to a natural fit. A correctly aligned spine has been shown to improve overall bodily function, allowing joints, vertebrae, muscles and organs to function as they should. Spinal alignment is achieved through manual manipulation, wherein the chiropractor will gently stretch, thrust, and apply pressure as they see fit until the body is properly aligned.
Is a Chiropractic adjustment right for you?
At Dr. Lanoue's chiropractic clinic in Mississauga, spinal manipulation is used to treat a wide range of symptoms and ailments. A few examples of conditions that may be treated with the help of chiropractic adjustments include:
Sudden or persistent headaches

Neck and/or back pain

Stiff or sore muscles

Joint aches

Arthritis or osteoarthritis

Scoliosis

Kyphosis

Spinal stenosis
Or if you have recently experienced a:
For more information about PEMF therapy, massage therapy and chiropractic adjustments, or to book your appointment contact us today.

Author:
Dr. Serge Lanoue
About: Since 1990, Mississauga chiropractor Dr. Serge Lanoue has been helping patients feel better through time-tested chiropractic techniques. Dr. Lanoue and his team have worked with patients on a number of physical issues from back pain to rheumatoid arthritis to tennis elbow to migraines. Our patients are looking to live healthier lifestyles without relying so much on prescriptions or surgeries to heal injuries. Chiropractic therapy is a more natural treatment option.
Connect via:
Twitter
LinkedIn
Post comment